'There's still huge growth potential for liquitabs'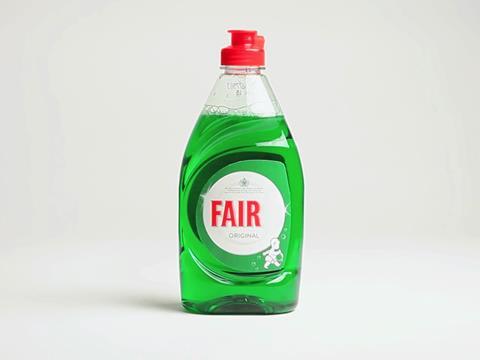 Last year: 13 ▲
Sales: £319.3m (+5.7%)
---
P&G has bucked the widespread decline across household goods by using its market-leading Fairy brand to drive consumers towards more premium products. The brand's 5.7% value growth was primarily driven by a 4.2% improvement in the price mix, with volumes growing by a still respectable 1.4%.

The Fairy brand brought innovation to both hand & automated dishwashing and laundry during the year.

While continuing support for its core 'dark green' Fairy washing-up liquid, it has also developed Fairy Auto Dish wash. "With Fairy ADW representing almost 30% of the market and offering superior cleaning, without the need to pre-rinse, there is a real opportunity to grow category value," says Victoria Tiffin, commercial operations leader at P&G.

While still a major name in powdered laundry, P&G has focused on the free-flow (liquids or gels) and liquitabs growth end of the market where customers are willing to pay a higher price per load.

P&G is growing share and leading this segment of the laundry market with its 3-in-1 pods, marketed as delivering "the best possible results on tough stains". The innovation was introduced on Ariel in 2013 and expanded to its other laundry brands in 2015. "There is still huge growth potential for attracting new users to liquitabs, with 30% of households buying them at least once a year," Tiffin says.

It has boosted its cross-brand media spend by 40% over the past two years, and in Fairy in particular it has concentrated on Fairy Non Bio to build awareness of its claim as 'No 1 for Sensitive Skin'.