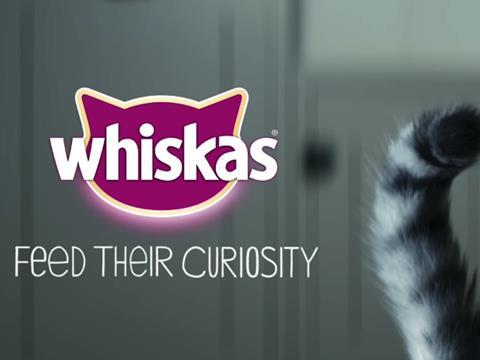 Last year: 28 ▼
Sales: £186.3m (-8.0%)
---
Down £16.2m, the biggest loss of the three top 100 pet brands. It's lost to pricier Felix (20) and posh brands Sheba and Gourmet as Brits fork out more on indulging their cats.

To claw back sales, Whiskas has spent £10m on high-end NPD Creamy Soups, its first launch in the emerging cat soup segment. Its Feed Their Curiosity TV ads are aimed at pushing its deluxe credentials.

Average price rose 3.7%, partly thanks to posher products. With input costs rising, expect higher prices in 2017.