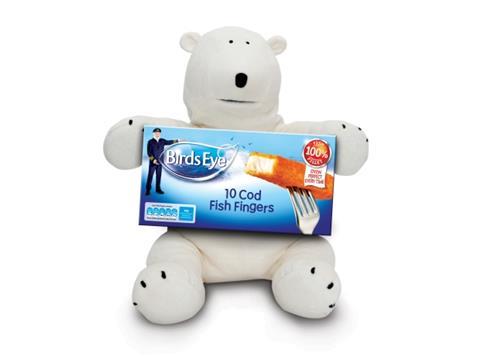 4 (4) Birds Eye

Sales: £569.0m +1.3%

Poor Clarence. After three years, the bear's been axed to make way for a new campaign. Nevertheless, he's helped deliver solid results.

Frozen veg has been a key driver in the past year as value grew 6.1% on volumes up 2.9% (even more impressive in light of the pea supply squeeze following 2012's poor harvest).

While the new Veg Fusions range buoyed veg sales, frozen poultry - up 3.7% on volumes up 3.3% - was boosted by the new Chicken Space Shapes line and the Grills sub-brand.

But reviving ready meals post-Horsegate proved too hard for the bear. Sales of ready meals have plummeted. It's hoped that new ads - slogan: The Food of Life - will succeed where Clarence struggled.