Pepsi continues to confound bearish predictions for the future of the carbonates category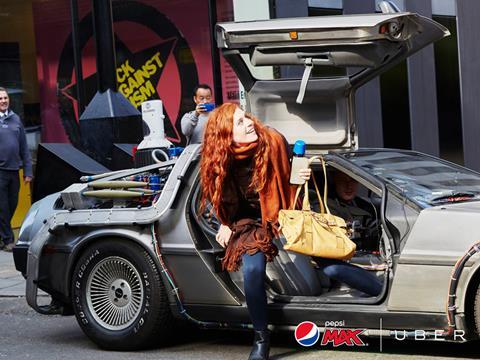 Last year: 9 ▲
Sales: £450.8m (+7.0%)
---
The biggest mover in this year's top 10, jumping two places to seven, Pepsi continues to confound bearish predictions for the future of the carbonates category.

The fact it retails at around 10% less than the price of Coke is sometimes used as a stick with which to beat the brand when it comes to driving overall category value. But it's hard to argue with a 7% increase in value sales on volumes up 9.7%, especially when it comes on the heels of strong growth in 2015 and 2014.

In the current health-conscious climate, Pepsi Max is the engine of growth. The no-sugar sub-brand is now worth £252.3m, representing over half of Pepsi's total sales and more than double the value of Coca-Cola Zero Sugar. A further £27.7m in sales was added in 2016, accounting for the lion's share of the brand's overall uplift.

"We have been championing the health agenda through our continued innovation, as well as marketing communications and promotions, all of which are focused solely on Pepsi Max," says Phil Sanders, GB commercial director for the at home segment at Britvic. "In 2016, this included campaigns for Champions League, Pepsi Max Cherry, as well as a taste-led campaign for summer."

The unashamed Pepsi Max first strategy, adopted way back in 2005, is reaping handsome rewards. All above-the-line advertising leads with Pepsi Max and all new product development is focused on no-sugar lines. Yet despite Sanders' assertion that consumers are actively switching out of full sugar into no-sugar soft drinks, the Pepsi core brand continues to grow, adding a modest yet creditable £2.4m in sales in 2016.

The only blot on an otherwise impressive set of results is a slight fall in sales of Diet Pepsi, down £1.6m to £73.8m, and well adrift of Diet Coke's £419.9m valuation.