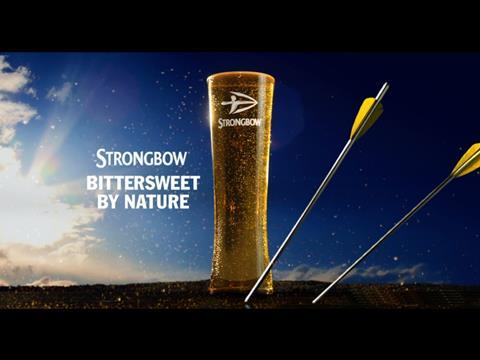 Sales: £279.7m Growth: +2.9%

Strongbow accounts for more than a quarter of UK cider sales and is almost three times as big as its closest rival Koppaberg (21). That makes the brand a useful bellwether for cider.

Reflecting the general decline in mainstream apple and pear cider, Strongbow Original and Pear are down 3.1% to £207.9m (though volumes are up marginally) and 40.9% to £9.5m respectively. These losses, however, are more than made up for by the rise of the Dark Fruit flavour, up £16.4m to £54.9m. Citrus Edge, launched in 2014, is now worth £7.3m, having more than tripled sales.

"Traditional Strongbow consumers have changed their behaviour and bought in across the portfolio of flavours," says Heineken UK off-trade sales MD Martin Porter. Further innovation is planned this year.