Meet the buyers…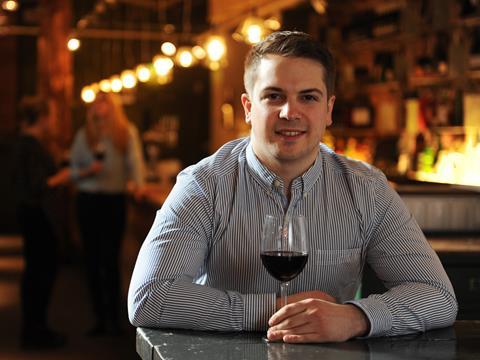 Ben Hulme, senior buying manager of alcohol, Lidl
Ben started with Lidl in September 2010 as a graduate buyer, having completed intensive training at store, warehouse, and head office level. Ben initially shadowed senior buyers for six months before taking on his own categories. Hulme is passionat about developing new product ranges, such as Lidl's premium Wine Cellar line up.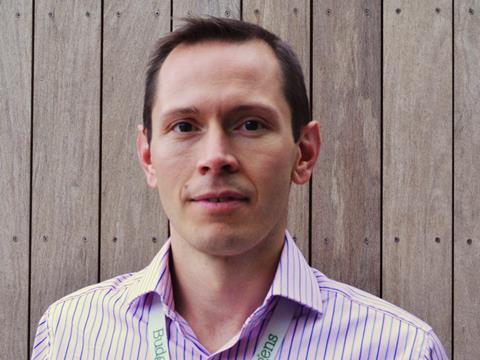 Steve Garwood, beers, wines & spirits buyer, Budgens
Steve has been in drinks buying for six years having previously been wine & spirits buyer for Palmer & Harvey and Wine Buyer for McColl's. Garwood says he loves being involved in one of grocery's most dynamic categories and helping to bring innovative products to market.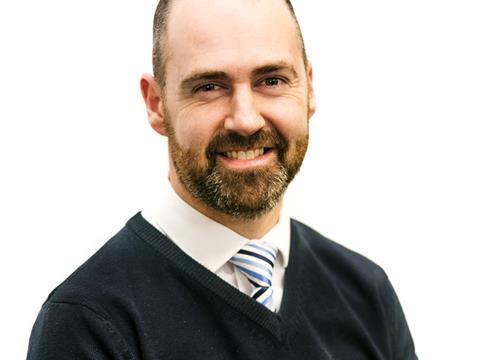 Pete Newton, beer and spirits buyer, Booths
Pete started at Booths in 2006 as a spirits, tobacco and beet buyer. His favourite beer is (currently) Beavertown Neck Oil from Beavertown Brewery. As a lover of beer and spirits, Newton says there's nothing he doesn't love about his job.
How would you sum up the past year for alcohol?
BH: The last year has been phenomenal for Lidl. We've added great variety into our wine category and, as a result, overall sales have surged by 38% over the past 12 months. We've also increased our beer offering, launching 48 craft ales and ciders which have been incredibly popular and we are excited to launch the second phase of this promotion in October.
SG: It's been an interesting year for the category; people have been drinking less but drinking better and lots of smaller producers have come to the fore. The current trend is for trading up - premium spirits and craft beers have really kept it interesting. We've also seen increased interest in English wines and organic too.
What was the best launch in alcohol over the past 12 months?
BH: This last 12 months has been so busy it's hard to choose. Launching our Premium Wine Cellar in September 2014 was a personal highlight for me. We sourced 48 wines from the classic regions of France including Bordeaux, The Loire Valley and Vacqueyras and had them assessed by Richard Bampfield, Master of Wine, prior to them going on sale to ensure the quality was as high as it possibly could be. The promotion was worth £12 million in the UK and the Lidl group sourced 5% of Bordeaux's yield. The aim was to entice shoppers who had not tried our range before and the range proved to be incredibly popular.
In 2015 launching the Brewery Concept, fronted by Blur bassist Alex James, was really exciting. We introduced 6 different locally sourced ales in eight regions around the UK, working closely with British breweries ranging from small-scale micro-breweries to large scale household names. The quality and provenance of this range was key. We refined the selection by going out and trying every single beer on the market and handpicked the best craft ales in the UK.
PN: I wouldn't say there has been an individual product that has stood out. We have seen a collective success with the launch of our craft beer range.
SG: It's not a launch as such, but the big story of the last 12 months has undoubtedly been Prosecco, we've added several new lines to enable us to keep up with demand. The trend is going from strength to strength and is pushing up the average spend for a bottle of wine, which is positive.
Our research shows spirits are one of the strongest performing sectors, with drinkers prepared to pay increasingly more for such products. What is your experience of this?
BH: I would agree, but you need to get the range right. With spirits it is about more than just the quality, you also need to get the packaging and presentation spot on. We've had great success with our whiskies that are at the upper end of our spirits price bracket, especially our Ben Bracken 8 Year Single Malt Scotch Whisky, which was available for Father's Day.
SG: Customers are certainly investing in more premium spirits. The recession had a big impact on how people socialise, staying in rather than going out and whilst that meant making savings it also encouraged people to evaluate their idea of luxury. Since then, we've seen uplift in our more premium spirits as people look to trade up for home entertaining or simply treating themselves.
PN: We have generally overtraded on premium spirits for a long period of time but with increased choice within areas such as gin, customers are prepared to pay more for better quality as well as be willing to increase their repertoire of spirits.
What trends are driving the spirits market at the moment?
SG: Drinkers are definitely trading up to the more premium spirits. There's a certain amount of kudos to be had in drinking the artisan and local brands, which tend to be in the higher price bracket. This is especially true when it comes to gin; smaller makers like Sipsmith and Portobello gin are increasingly popular and have built up trendy, dedicated followers.
BH: Gin is a big trend at the moment. Specifically infusing gins with different flavours such as earl grey or citrus. Everyone is trying to find the new 'it' flavour combination. There is a big gap in the market at the moment for a premium range of spirits and we hope the introduction of our Christmas range will fill this space.
PN: Gin is one of our larger spirit categories and this trend has continued as have premium blended and malt whisky sales.
How has your alcohol range changed over the past year? Are you focusing more on more well-known brands' products rather than your own exclusive products? Can you give me any examples of brands you've started stocking in the past year?
SG: Our range has changed in-line with the trends so we've added more premium ales and craft lagers, in spirits more artisanal brands have come to the fore and sit alongside the well-known brands. The biggest change has been in our wine range as we've increased our old world wines from key regions such as France and Spain with less of a focus on the bigger brands.
PN: We always wish to offer a broad choice of products but our shoppers enjoy finding more niche products. Successful products that we've launched this year include Beavertown, an extended range from Brew Dog, several of the US craft breweries, Estrella Damm, Octomore and Port Charlotte from Bruichladdich, Becketts Gin and more recently Monkey 47 and Warner Edwards.
BH: We've introduced a lot more premium lines but the focus is still on exclusive products rather than brands. We stock some brands such as Carlsberg in our beer section but our wine and spirits ranges 100% exclusive to Lidl.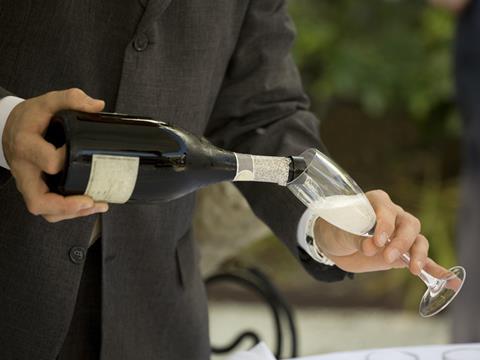 Sparkling wine is another bright spot in the alcohol category, with both Prosecco and Champagne in growth while Cava struggles. What is your experience of this?
PN: The sparkling wine category at Booths continues to grow, largely as a result of the insatiable demand for Prosecco. Launching a premium Prosecco and a Prosecco magnum to the range this year has added to this growth but we've also seen our customers exploring a more diverse range of our sparkling wines on offer. This includes traditional method South African sparkling wines and a Franciacorta, which have all launched this year. Sales of English sparkling wine are also up by over 40%, which is fantastic.
BH: Prosecco is definitely the most popular of our sparkling wines. We noticed an uplift in sales so decided to permanently stock our Prosecco Spumante Conegliano (£7.49) as well as our Prosecco de Spumante (£5.39) to give customers more choice. However our Cava is also doing really well this year – it was awarded a silver at the IWSC and is still really popular with our customer base.
SG: For us Cava is still holding its own but Prosecco is really leading the way in the sparkling category, it's been great for recruiting new drinkers into the wine category and shows no sign of slowing down.
What are the top alcohol products to look out for from you this Christmas?
SG: For entertaining, look out for premium wines from the classic French regions and warm mulled cider which we'll be stocking for the first time this year. For gifting, it's all about premium spirits such as single malt whiskies and premium gins.
BH: For Christmas we will be expanding our high-end spirits range, introducing a 22 and 34 year Sherry Cask Blended Scotch Whisky, a 22 Islay Single Malt and a 28 Year Speyside Single Malt. We have also developed an artisan gin and vodka in partnership with our Chef-in-Residence Kevin Love which we are expecting to fly off the shelves.
What's the best way for a supplier to approach you with a new product?
PN: Any potential supplier can contact us via our website by selecting the Producers tab and scrolling to the bottom where there is a link for new suppliers to send details about themselves and their products.
SG: It works best when they have researched our business properly before making an approach and are able to pitch in products that are right for the Budgens customers.
BH: Here at Lidl we are very proactive. I am constantly on the lookout for new suppliers, meeting regularly with small artisan producers and bigger manufacturers to try their latest ranges.
Any pet hates when approached by a brand with NPD?
BH: Inflexibility. I like to be involved in the development of each product we stock to ensure it is of the quality and standard we expect so for someone to expect me to just agree on a price for a product that is ready to go doesn't work for us.
SG: When suppliers insist on customers committing to large volumes on new-to-market brands that have no proven sales history. It's much more reasonable to allow us to start small and build up.
PN: They haven't researched or visited a Booths store to understand our range, offering and customer profile.
How will the market shape up over the next year?
SG: Over the next year I'm expecting to see continued growth in premium spirits, consumers trading up and also looking for smaller producers and artisan brands that capture the imagination. The trend towards craft beers, particularly IPA's will stay with us as will the continued demand for Prosecco.
BH: That's a difficult question to answer. With so many retailers cutting back on their ranges this year it will be interesting to see where the market goes in 2016. Here at Lidl we will continue to expand our wine, spirits and beer collection, will a specific focus on the premium lines including French wines, craft ales and artisan spirits.
PN: Very well, as our expansion during 2015 and constant stream of exciting NPD and in-store experience will put us in a great position going forward.