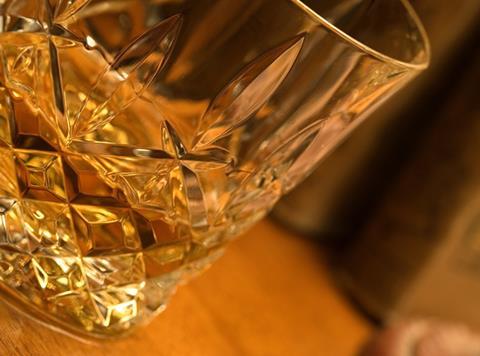 Scotch whisky exports are turning a corner, according to the industry body the SWA, with new figures showing decline has slowed.
Data from the Scotch Whisky Association showed that overall exports between January and June 2015 fell 3% year-on-year to £1.7bn - with volumes down at the same rate, to 517 million bottles. In the first half of 2014, volumes fell twice as much, while value sales fell 11%.
However, while the overall picture for Scotch has improved, there was a huge variance between countries. Value sales in the two biggest markets by far, the US and France, fell 0.4% and 3.4% respectively, though each saw a slight increase in volumes. There was also decline in key markets such as Taiwan, Spain and India, although strong growth was seen in Mexico, Canada, the Netherlands, Turkey, China and Poland.
The popularity of single malt continued to grow, with worldwide sales up 5% to £406m.
"We're starting to see some strong signals for growth and continue to believe the long-term prospects for Scotch whisky remain good," said SWA chief executive David Frost. "This is reflected in the large number of new distilleries opening, with half a dozen starting production in the last year or so.
"The growth of single malt exports shows that premium products are ever more popular. We had a decade of record growth, there was then a decline in exports in recent years largely because of the slowdown in the emerging markets, but signs of improvement are on the horizon.
"We will continue to push for more open access to markets by pressing for the removal of barriers such as high tariffs and unfair levels of taxation. Scotch needs a level playing field, in the UK and overseas, to continue to be a Scottish and British success story."