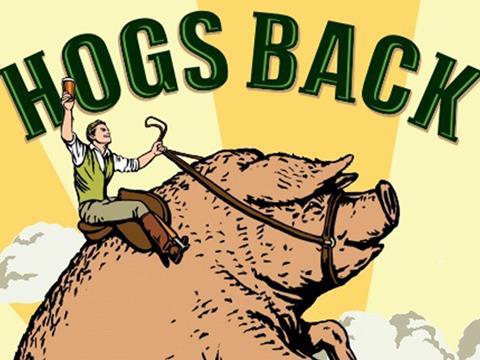 Surrey's Hogs Back Brewery has partnered with Lidl to supply the retailer with two of its branded beers, an own-label ale, and ingredients for a meat rub.
The brewery's Hop Garden Gold and Gardeners Tipple (rsp: £1.49/500ml) went into the retailer at the end of October. It is also brewing spiced dark beer The Winter Warmer (rsp: £1.49/330ml), one of six products joining Lidl's Hatherwood craft beer range at the end of this month.
The retailer will be using hops from Hogs Back's 3.5-acre hop garden as a component of a pork rub that is part of the Deluxe with Love range developed with Michelin-starred chef Kevin Love.
"We're delighted with this partnership with Lidl, which enables us to bring our beers to a new customer base," said Hogs Back MD Rupert Thompson. "Lidl is developing a strong reputation for its interesting range of quality beers and support for regional produce, so both our existing ales and the winter beer are a perfect fit."
Hogs Back harvested the first crop from its hop garden, which is adjacent to the brewery, in September. It is eventually expected to provide a quarter of the business's hop requirements.