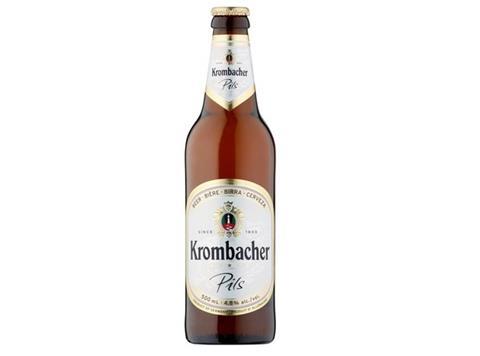 Morrisons has added 66cl bottles of top German pilsner Krombacher.

The big bottles of 4.8% abv Krombacher Pils made their UK supermarket debut this week across 400 Morrisons nationwide.

Brewed in the town of Krombach, the pils is made using 100% natural ingredients including premium malt from summer barley, siegel hops from Hallertau and spring water from 48 wells within a 3km radius of the brewery.