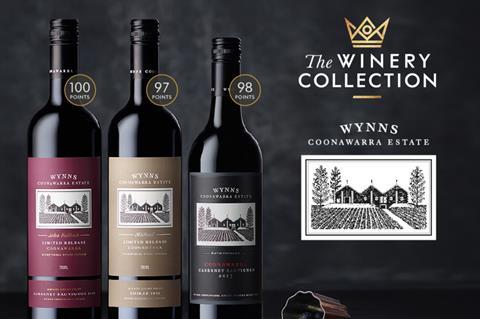 Treasury Wine Estates is foraying into e-commerce with a new direct-to-consumer platform for its portfolio of luxury wines.
Called The Winery Collection, the DTC platform offered "excellence, accessibility and authenticity", with a collection of wines from "iconic" producers, said TWE.
It stocks some of TWE's "key" wine brands including Penfolds, Wynns BV, Beringer, Maison de Grand Esprit and Cavaliere D'Oro.
The platform will reference points given by a Master of Wine. For example, Wynns John Riddoch 2016 scored 100 points, which is the highest amount possible.
Treasury Wine Estates said The Winery Collection aimed to bring consumers closer to the portfolio by providing shoppers with "authentic experiences".
It plans to host monthly events such as wine clubs and virtual tastings, as well as sharing stories from the winemakers and brand ambassadors, allowing shoppers to tap into the history and heritage of the wines they are purchasing, it said.
Head of marketing for EMEA Ben Blake said the new platform "perfectly complements" Treasury's existing routes to market, with the potential to connect with new consumers and promote its brands to a wider audience.
"DTC platforms are in high demand, and we felt that now was the right time to introduce The Winery Collection to wine lovers in the UK," he added.