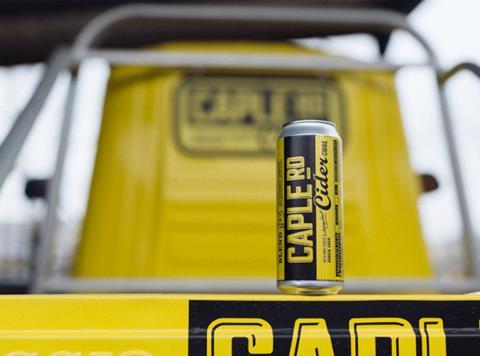 Westons is launching its Caple Rd Cider into Canada after securing a deal to supply 450 stores across Ontario and British Columbia.
The 5.2% abv sparkling cider in a can, named after the road approaching the Westons site in Herefordshire, is available now in a bigger 500ml format for the Canadian market. It sells in 330ml cans in the UK.
"We are delighted to be adding genuine innovation to the Canadian cider market with the launch of our Caple Rd Cider across the states of Ontario and British Columbia," said Martyn Jones, head of on-trade and export at Westons Cider.
"This follows the highly successful launch of the cider in the UK two years ago and several other important international markets last year, including Scandinavia and Australia. We have identified North America as a good future growth market for craft cider and therefore look forward to hearing customer feedback on Caple Rd."