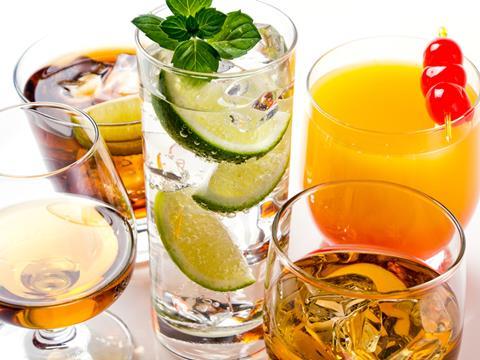 Although Americans wouldn't recognise the term "craft spirits" – they may, in fact, believe it to refer to artisan, bearded ghosts – their craft spirit sector is booming.
In much the same way as craft beer has elbowed its way into the big time, accounting for 11% of the total US beer market [The Brewers' Association] and changing tastes up and down the country, craft spirits are on the rise. Indeed, in some ways, they could be said to be putting in an even more impressive performance.
Take, for example, the newest addition to Tesco's range of high-strength intoxicants. Tito's Handmade Vodka, hailing from sun-baked Austin, Texas, may sound to UK consumers like an oddity – a fancy vodka within the relatively unrefined Russian spirits market. What if I told you, though, that this product of a micro-distillery in the American Midwest is now the third-most popular vodka in the entire United States?
Tito's hasn't just achieved fantastic off-trade sales, either. As a former resident of Texas, I can confirm that it was a very rare bar indeed that didn't carry Tito's, often with that and Smirnoff being the only two vodka options. Oddly enough, the third option tended to be Deep Eddy's, another Texas craft vodka (and to my mind the better product).
So with Tito's now available in Tesco, is the UK set for similarly impressive growth? Early signs are encouraging: while craft spirits account for only 1.1% of the UK spirit market at the moment, value sales are up 48.8% to £43.8m year on year [Nielsen 52 w/e 12 September 2015].
On the other hand, drinking culture is different in the US. As US consumers have been fast to embrace craft booze, the on-trade landscape has had to evolve quickly – and, as the success of Tito's shows, strong on-trade distribution has been crucial to building a craft spirit brand with real scale.
Unlike bars in the US, the British pub is perhaps a little less open to change, and in the UK you're more likely to find a craft spirit in one of those fancy Shoreditch places, being served by a man with a moustache curled up at the ends. This could mean brands like Tito's could find it harder to gain traction with British drinkers.
Tesco's listing of Tito's nevertheless marks a breakthrough moment for craft spirits in the UK – and it's (45%) proof the craft spirits trend doesn't have to be limited to fancy whiskey or craft gin. Indeed, British suppliers are increasingly aware of craft spirit opportunities, if the bottle of UK-made Sweet Potato Moonshine that landed on my desk yesterday is anything to go by.
If the marketable stories of little craft brewers starting up in a shed and producing an IPA with a quirky name and a story resonate with British shoppers, there's every chance they can be swayed by the improbably named Tito Beveridge (if ever there was a case of nominal determinism) into parting with their cash in the name of something that might taste better than mass-market.