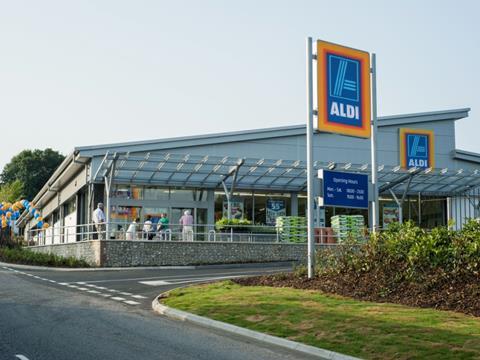 Aldi has launched its most premium spirits and wine range to date in a bid to cash in on the festive season.

The 'luxury' range, available from today, includes a collection of four gins, a selection of fine wines, cognac, vodka and whisky, some of which the discounter said included products selling for up to 74% less than market equivalents.

The cheapest tipple in the range is the Berton Vineyards Botrytis Semillon dessert wine (rsp: £5.99) with Glen Marnoch 28 Year Old Single Malt Whisky sitting at the pricier end of the scales (rsp: £39.99).

Other spirits in the collection include Ducastaing 1975 Armagnac (rsp: £24.99), Chevalier 1989 Grande Champagne Cognac (£29.99) and Saint Germont Premium French Vodka (rsp: £15.99).

The range would appeal to Aldi customers "looking for that little extra" this Christmas, said joint managing director for corporate buying Tony Baines.

"It's a testament to the hard work of our UK buying team that we are able to offer our biggest premium range ever this year, without the hefty price tag."

Wines featured in the range include Andre Vannier Chablis Grand Cru 2012 (rsp: £19.99), Chateau Saint Pierre Grand Cru Classé 2011 (rsp: £19.99), a vintage Maynard's 40 Year Old Tawny Port (rsp: £29.99) and a Veuve Monsigny Blanc de Blanc Champagne 2007 (£19.99).

The new booze portfolio follows Aldi launching an online shopping service in January this year allowing consumers to purchase its wines at the click of a button. The online store was now selling 11,000 bottles a week, said Baines.