Alec Mattinson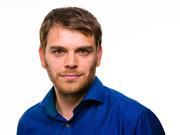 Alec leads The Grocer's expanding coverage of all things finance-related. Follow Alec on Twitter: @AlecMattinson
Contact Info
Tel:

01293 610512

Email:
Recent stories
McBride has grown revenues by 10.5% in the first half of the year, but profits were held back by "significantly higher" input costs. Plus, Sainsbury's shares plunge and all the rest of the latest news from the City.

The news that the Sainsbury's and Asda merger is on the verge of collapse after a damning report by the CMA is the lead business story across the papers.

Sainsbury's shares have tanked to a lower level than they were trading at before last year's announcement of the blockbuster merger with Asda due to City fears the Competition & Markets Authority has today killed the deal.

Media Bites 14 Feb: Morrisons, Eat, Heineken

Subscription
Recent blog posts
Never mind what this week's figures reval, Tesco is still a fundamentally strong business.
Alec Mattinson contributes to: