Alec Mattinson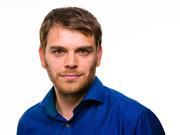 Alec leads The Grocer's expanding coverage of all things finance-related.
Contact Info
Tel:

01293 610512

Email:
Recent stories
A hike in the cost of raw materials ate into the Leicestershire-based pie-maker's margins

This was up by more than £2bn in 2016, representing 13.4 million tonnes of goods, Defra announced this week

Danone has announced it is to sell part of its 21.3% stake in Japanese probiotic yorhurt producer Yakult.

Ocado share price takes hit as profits stall

Subscription
Recent blog posts
It turned out the roasting of the Tesco board at today's AGM was more of a light grilling

Investors must be concerned about the lack of clarity over when Tesco expects its strategy to bring returns.

Never mind what this week's figures reval, Tesco is still a fundamentally strong business.
Alec Mattinson contributes to: