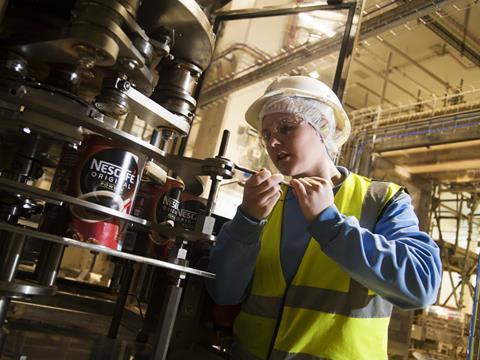 If you're a regular reader of my column, you'll know that I'm totally convinced of the value of apprenticeships for both young people and companies. However, sixth formers we work with frequently report that there aren't a wide enough variety of schemes available in the food, drink and grocery retail industry - or maybe they're just not aware of them. Recent analysis of data from the Education and Skills Funding Agency commissioned by the Open University, The Apprenticeship Levy: One Year On, sheds some light on why that's the case.

Currently more than £1.28bn of funding that's been paid into the levy by companies is sitting in National Apprenticeship Service accounts, with only £108m withdrawn to date. Worryingly, these funds expire after 24 months. Companies are clearly failing to maximise the opportunities of the levy and the OU urges employers to pick up the pace before everyone loses out.

A year is not a long time. It can take up to nine months to get a full apprenticeship scheme up and running. Without doubt, there have been some barriers for companies applying. The availability and flexibility of programmes and the rigidity of existing standards haven't made things easy. One in four business leaders say that apprenticeship standards - which define programme content - are not being approved quickly enough by the Institute for Apprenticeships. The process to access funding has also been more complex and time-consuming than many expected. One in 10 business leaders claim that management of a scheme requires the equivalent of one full-time member of staff, resources they do not have.

Given these barriers, the OU is calling for a more agile approach and the introduction of 'modular apprenticeships'. These would allow employers to tailor training by adding additional learning modules to 'core' apprenticeships; an approach supported by one in four employers, and which still works towards the UK government's target of developing three million new apprentices by 2020.

If your business has an apprenticeship scheme, have you put the necessary resources in place to implement and optimise it, or will your company soon become one of many facing an account with expired funds?