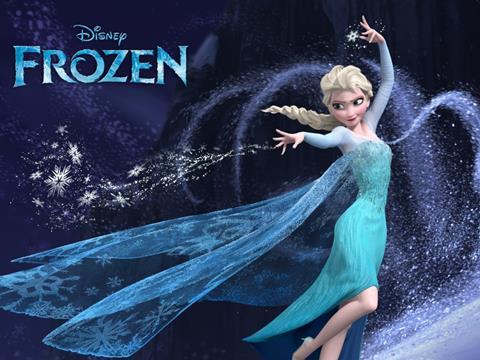 Asda is phasing out its Disney-themed concept stores.
First unveiled in September 2012 at Asda's Milton Keynes superstore, the store-within-a-store grouped together Disney products including toys, clothing, video, games and merchandise in a themed and branded area. Four more Asda stores went on to adopt the concept: Trafford Park, Manchester; Cardiff; Boldon, Tyne and Wear; and Grimsby.
Asda boss Andy Clarke this week revealed the retailer had axed the format, but said licensing would continue to be important to the business and that Asda's relationship with Disney was "stronger than ever".
"The single sites are something we don't want to expand and with the small number we had we were better coming out of them and spending time and efforts on licensing," said Clarke, who described Asda as "still the biggest licensed Disney retailer in the UK".
Clark also said Minions – which is not a Disney brand – had been an "unbelievable" success. "The amount of merchandise we are selling through is phenomenal – better than expected," he added.
Disney said the loss of the concept stores would not impact shoppers' ability to buy its lines at Asda.
"The space may take a different shape but the commitment remains the same," added Mike Stagg, Disney general manager for integrated retail & licensing. "We are working with the Asda team on in-store solutions across our brands that will make shopping even more exciting and simpler."
As many other retailers have reported, Disney's Frozen had been a big success for Asda, with costume and dolls performing particularly well. Role-play products from pre-school brands Doc McStuffins and Sofia the First were also stronger sellers, said the retailer.
"Disney Princess, Marvel and Star Wars lines continue to go from strength to strength and appeal to a broad audience," said a spokesperson. "We've also seen incredible spikes in demand for toys over the past 12 months with the launch of Star Wars Rebels, Marvel films and the recent release of Cinderella."
Earlier this year, The Grocer reported that supermarket sales of movie-related toys had doubled in two years. Movie toys accounted for 17% of toys sales through the grocery channel in the year to 2 May 2015, were up 56% by value year on year and were twice that of the same period in 2013 [NPD Group]. Total grocery market sales have risen 6% year on year over the period, in line with the overall toys category.
Disney's Star Wars retail event May The Fourth Be With You – held on 4 May – had helped boost overall sales of movie toys by 25% in the preceding week, and by 11% in the grocery channel, reported NPD Group.