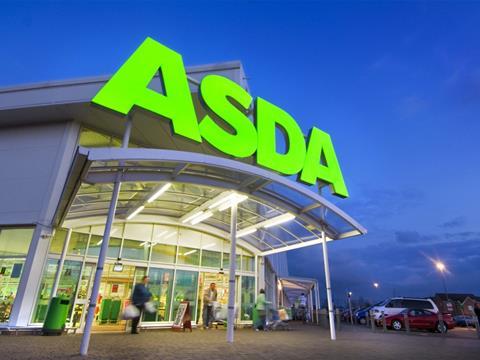 A major restructuring at Asda will put some 4,100 managerial jobs into consultation, while boosting the number of section leader roles.
Asda said it planned to ditch existing department manager roles from some stores and create section leader posts, as well as new deputy manager, trading manager and section manager roles. Asda claimed the restructuring would put more staff on the shop floor and create up to 5,000 roles – a net benefit of 900 new jobs.
Newly appointed chief operations officer Mark Ibbotson said the move would "free up time for growth areas such as Home Shopping and ecommerce". The restructuring had been tested in 20 stores of various formats over the last six months, Asda added.
Ibbotson said: "The only constant in retail is change – and whilst people will always be at the heart of our business, the jobs we were asking our colleagues to do five years ago – when we just operated shops and had a small Home Shopping business – are not the jobs they are actually doing today, and not the jobs we need to empower them to do over the next five years if we are to continue to grow and deliver our strategy for growth."
The restructuring comes as Asda looks to save £1bn over the next five years.
In April, Walmart boss Doug McMillon said in a visit to the UK that Asda's expansion plans had the potential to create 12,000 jobs over five years.
Also today Asda reported its like-for-like sales excluding petrol for the 15 weeks to 20 April were flat, up just 0.1%. Total sales grew 1.3%.
Speaking in London this morning, Asda CEO and president Andy Clarke said the retailer's strategy was "paying dividends". "We are in the first few months of a five-year journey, but I am confident that we are on the right path – and the numbers we are reporting today, as well as recent Kantar and Nielson data – show that we are moving in the right direction and already making gains," he said.
"But we know that we can never be complacent. Our sector is constantly changing, and we have to be prepared to change with it, whilst remaining rooted in our strong heritage of investing in Everyday Low Prices, operating an exceptionally efficient business model and doing the right things for our communities and colleagues."
Not a price war
Clarke also insisted, despite Asda's £1bn investment in lowering prices by 2018, that it "was not involved in a price war" with its rivals.
"Nothing we are doing right now on price is different to what we did six months ago. Price is a strategy for us and not just a gimmick for when sales are down. What Morrisons is doing will not change our strategy whatsoever and despite all their cuts, I believe it was Asda which won the Grocer 33 last week, which tells its own story."
Expanding into London is a key target within Asda's five-year stategy and Clarke said that a new mini-supermarket format, which is currently being trialled in Sheffield, would provide a sensible route into the capital.
"You will start to see smaller Asda supermarkets from 3,000 sq ft upwards on the high street and we are looking at getting one into Central London."