British supermarkets must avoid any substantial increase in food prices over the next few years, according to Andy Clarke, president and CEO of Asda.
Earlier this year, Tesco CEO Philip Clarke said a rise in food prices was inevitable due to a growing UK population, comments echoed by Waitrose chief Mark Price, but the Asda boss told The Grocer yesterday that price hikes would be "the easy way out".
"We could take the simple option, which is to simply inflate food prices, but that isn't in our DNA or the way that we do business," said Clarke.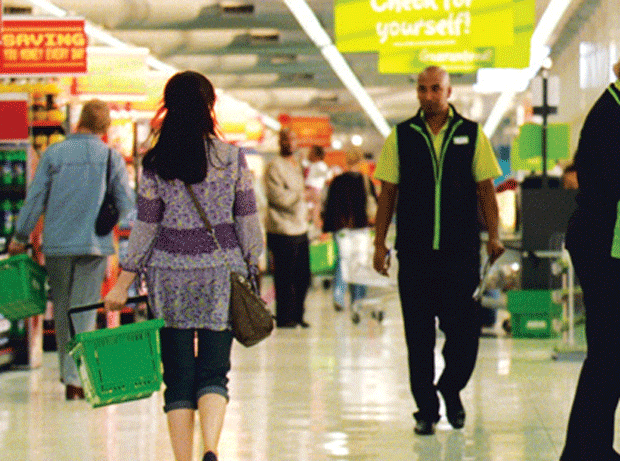 Read this
Asda and Sainsbury's take lead in August price inflation fight
After spiking in June, price inflation at the top five supermarkets is tapering off, with Sainsbury's and Asda working hardest to keep inflation down over the summer.
"I think we have a responsibility to mitigate as much of the food inflation as we can, and this is working as our inflation is only a third of what the rest of the market is. Our strategy of low-cost baskets and holding behind inflation is working, and my message to customers would be not to get seduced by short-term gimmicks on food prices as Asda has a long-term commitment to value."
UK households will be £1,300 worse off in 2018 compared to 2009, while the average household is now spending £2,808 more a year on essential items than five years ago, according to this year's Asda Income Tracker report, and Clarke admitted this has aided the progress of the discounters.
"Aldi and Lidl are both good retailers, and we have halved the price gap to both of them over the course of the last 12 months; so yes their progress is very much a part of our market awareness," Clarke said.
"At Asda we are not charging a higher price in a convenience store in comparison to a supermarket and that is something you will see happening quite often at the other major retailers. It really is quite staggering that it still happens in this economy and it's making supermarkets feel like rip-off Britain.
"My aim is to reduce the price gap with Aldi and Lidl on essential food items even further"

Andy Clarke
"While the discounters are not necessarily comparable competition in terms of what we both offer, my aim is to reduce the price gap with Aldi and Lidl on essential food items even further," he said.
Online sales for Asda grew 22.1% for the second quarter of 2013, and Clarke said that an increase in price-conscious British consumers will see net sales continue to grow.
"Online is growing faster as customers are getting smarter with their choices. Shopping online eradicates any nasty surprises at the check-out and we aim to make sure that our mobile technology, for totalling prices, can give customers the same sort of in-store experience."
Read this: Interview with Asda's Barry Williams - No Mod Cons