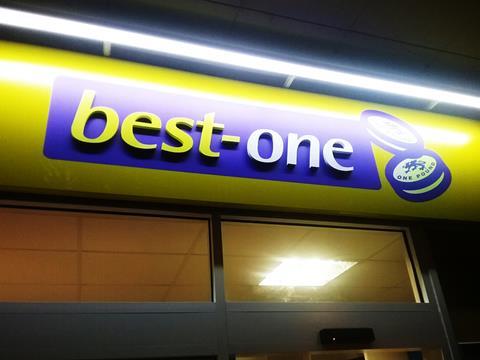 Bestway has increased sales though its Best-one symbol group by almost 20% in the last 12 months.

The group also posted an increase in store numbers and participants in its rebate scheme, My Rewards, between 1 January and 31 December 2016.

Year-on-year sales to members have gone up by 19%, with its chilled distribution centre, launched in October 2015, seeing sales increase by more than 110% "as members get behind our fresh and chilled offer" said Bestway symbol director James Hall.

"Most retailers would bite your hand off for the level of growth that Best-one is achieving - double-digit growth in all categories including alcohol, confectionery and grocery - and an 8% increase in tobacco sales," added Hall.

"Since Best-one was set up 15 years ago, we have seen consistent double-digit growth every year. Obviously, with a bigger base, this growth gets harder to achieve each year but we are delighted with the performance over the past year. Sales are up across all categories, and more retailers are joining the group - whether that is from other symbol operators or unaffiliated retailers taking the next step on the retail ladder."

Last year also saw the creation of Bestway Wholesale's business development team - set up to advise Best-one members of emerging trends and to create a joint business plan with each member.

Hall said "most companies are cutting back on feet on the ground, whereas we are doing the complete opposite".

"We continue to invest significantly in upskilling the development team to ensure they are real store developers working incredibly closely with members on an ongoing basis to ensure members have the right tools, range, sales mix and category flow throughout the store. The sales team provide guidance on core ranging, 'occasions and seasonal' sales opportunities and delivering sector-leading promotions. The two dovetail perfectly and no other symbol operator is providing the investment we are in our commitment to driving value, standards and sales into our members' businesses," he explained.