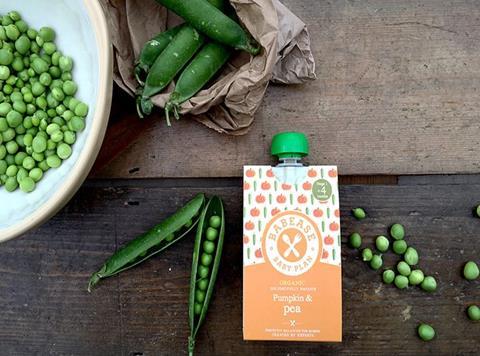 It's a big risk. Last week, northern supermarket Booths announced a category reset with a difference - removing bestselling, flagship babycare brands to make way for little-known, smaller players.

Most Hipp and Heinz SKUs have been banished in favour of virtual unknowns such as Piccolo and Babease, while Pampers was relegated to a lesser position. So what prompted Booths to ditch its long-established brands for less tried-and-tested ones? And are other big names set be relegated or ditched?

The rationale, says babycare buyer Rebecca Bektas, pivots around 'Better for me and my family and better for where I live'. That means either supporting local brands/products, or the wider concept of being "better for the planet".

London-based babyfood brand Piccolo is one example of this approach. Launched in April by Cat Gazzoli of the Slow Food movement, the six-strong range of purées uses organic and predominantly local ingredients and claims to be the only NCT-endorsed commercial baby food brand.

It is also backed by investors such as food campaigner Prue Leith, ex-Pizza Express CEO Mark Angela and ex-Duchy Originals CEO Andrew Baker.
Naty: war on nappy non-biodegradable material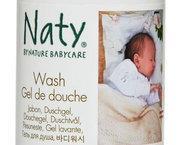 Naty by Nature Babycare calls itself the "leading eco-nappies brand". "Other nappies can claim to be green but still use massive amounts of oil-based plastics. Naty has eliminated as much non-biodegradable material as possible.
Similarly, Babease - a 13-strong range of purées for babies aged 4-plus months and 7-plus months - says it makes "food for babies, not babyfood" using 100% organic vegetable-led, low-sugar recipes. The range develops babies' "tastebuds and starts healthy eating habits early" and is manufactured in London.

Local brand Kendamil is another to benefit, winning a listing alongside Apatamil for its baby formula - made using milk from Cumbrian cows. In nappies, Swedish manufacturer Naty has taken over from Pampers as Booths' core brand, due to its superior 'eco-ingredients'. And Booths is moving away from Johnson & Johnson in babycare SKUs such as nappy bags and wipes in favour of Naty and Childs Farm brands.

Ella's Kitchen remains a fixture because it "shares our vision", Bektas adds.

There is undeniably an element of risk in the reset. Bektas can't name any other major retailer that has employed her reverse psychology of shunning leading brands and leading on other "more eco-friendly products" . And she's the first to admit Booths' size - around £290m turnover across 29 stores - prohibits any spend on niceties such as research.

But Booths' loyalty card data shows it overtrades on the "healthy and wealthy" segment, Bektas says - known colloquially as its 'raving fans'.

"These customers care a lot more about product quality, organic, local and environmentally friendly." By selling products such as Naty's 'green' nappies, Booths is giving these customers a key reason to shop there - "for the environment and the health and happiness of their babies".

And so far there's been only positive feedback: double-digit growth in Naty sales over the past two weeks, outweighing any sales decline from relegating Pampers to a secondary brand. The new babyfood brands now account for a third of wet babyfood sales.
Piccolo: love, sunshine and 100% organic ingredients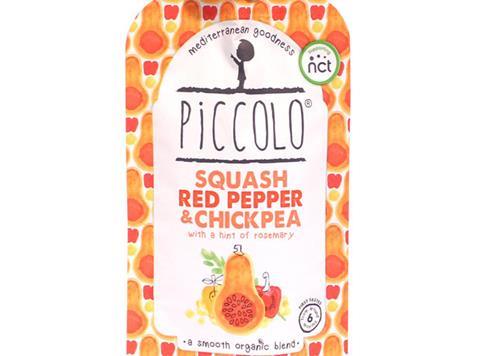 Piccolo, described by Booths' chairman Edwin Booth as exuding "love, care and sunshine", uses 100% organic ingredients, no added sugar, emphasises Mediterranean flavours, and gives 10% of its profits to the National Childbirth Trust.
So, is Booths confident it's on to a good thing? Yes, says Bektas, who stresses this is not a trial but a policy in baby it firmly believes in, and one that is likely to be extended into other categories. "We are now offering something unique and genuinely great in terms of quality and value," she says. "Plus the brands have the added benefit of being organic and environmentally friendly."

Booths is pushing more natural remedies, growing its homeopathic range where, again, it already overtrades. And other non-food categories Bektas is looking at under her watch include household products and petfood and petcare, to see how else the 'better for my family and better for where I live' approach can be applied.

The strategy may risk alienating customers who insist on brands such as Heinz or Pampers, says Ged Futter, director of Innovative Retailing Solutions, but it could secure loyalty among its core customer base. And the strategy certainly sets Booths apart.

"Booths is trying to be a little bit different and retailers generally need to do that. With brands, for the big four especially, it's just one big price war, so this stops Booths being dragged into that."