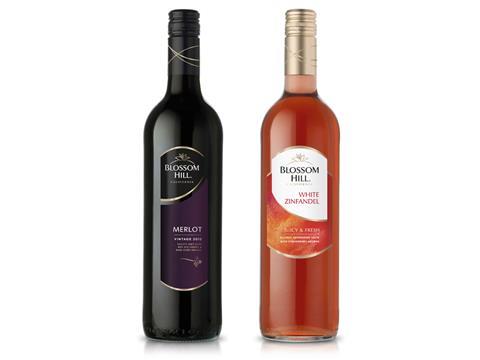 Blossom Hill is revamping the packaging across its wine range in order to help customers distinguish between its value and superior varietal ranges.
The new labels are intended to "leverage the brand's wine credibility", brand owner Percy Fox said, and promote the "fruity taste" of its wines.
It is also investing £2.1m in marketing to make it easier for consumers to navigate between the tiers. A new TV campaign will run across Video On Demand and YouTube, alongside a PR campaign and POS material.
"The campaign will communicate the product's great taste, which will appeal to our core Blossom Hill drinkers as well as attract new consumers to fall in love with the brand," Kevin Chinn, marketing director at Percy Fox & Co said.
Sales of Blossom Hill fell 1.9% to £244m last year despite volumes rising 7.3% [IRI, 52 weeks to 1 Feb 14].