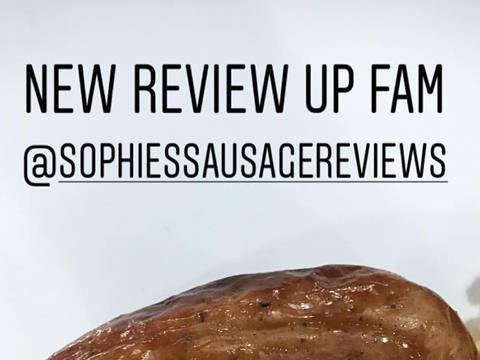 Do you like Game of Thrones? Do you like sausages?

Then you'll like this. Sophie Turner, who plays frowny wolf enthusiast Sansa Stark on the show, now reviews sausages on Instagram. The actor is remarkably open to non-sausage-shaped items, and keeps going on about the grim buttermilk 'biscuits' they're often served with in the States. Yuk.
But UK GoT fans will doubtless be pleased with Turner's love of the British banger: one classic Cumberland ranks 8.5/10.