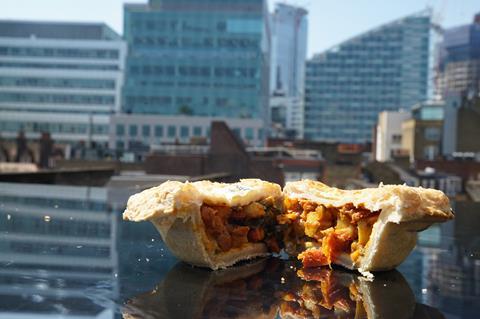 Artificial intelligence is revolutionising grocery, from produce picking in fields to delivering groceries via robot. But can AI be trusted to make more creative decisions in the world of food and drink?

Esme Loans linked up with pie maker Piglets Pantry to find out. It's complicated, but in essence, the tech nerds used Open AI's GPT-2 system to input 1.5GB of data relating to UK pie recipes and instructions. It took some honing (one early creation suggested passing a tomato, prawn and parmesan mix through a ricer), but eventually the system generated a selection of tasty-sounding recipes.

They still needed to be curated by an expert – in this case Piglets' founder Joanna Hunter, who was impressed by the hive mind's 'unique twist on a vegetarian pie'. It suggested the inclusion of spiralised vegetables, an idea Hunter said hadn't occurred to her human brain.

Good news! When we are all enslaved by AI-powered killer robots, the food we're allowed to subsist on will at least taste good.