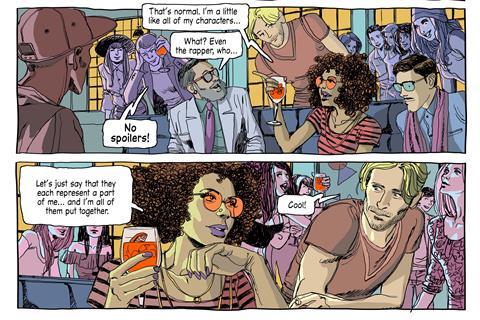 Aperitif brand Aperol is looking to make this summer one to remember, as it celebrates its 100th anniversary.

It's doing so in some ways you'd expect: a big sampling tour, some limited-edition arty labels, a new ad. But it's got some outré ideas, too, commissioning three artworks – well, illustrated sofas – to be exhibited in Padova's Central Cavour Square. You're welcome, Padova!

Bogof is most excited, however, about Orange Chronicles, a graphic novel 'comprised of seven comic-strip style stories set in different decades and parts of the world'. We're promised 'a mosaic of tales, from comedy to suspense with a touch of romance, with orange as leitmotif'.

Sounds like perfect summer reading. It'll be available (in Italian and English), in June, for a mere €16.90.