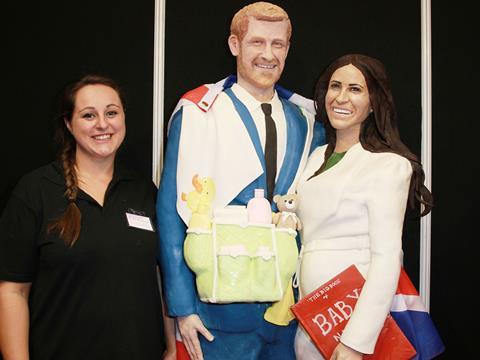 Last week saw Birmingham's answer to London's classy Cake & Bake Show, which Bogof took in last month.

At Cake International (coming to the capital in April), Bogof gazed upon several cakey dogs and birds, while a war horse writhing in barbed wire, a bust of Tim Burton and a baby cuddling a stack of pancakes offered up a few big slices of WTF.

Perhaps the proximity of the exhibition to Halloween accounted for the large number of spooky cakes on show. Gnomes, witches, wizards and a haunted house all impressed.

Most horrific of all, though, was a mawkish bust of the late Princess Diana, flanked by her teenaged sons wearing (accidentally) demonic expressions. Yikes.

Bogof's best in show is a more decorous display of royalism, with Harry, Meghan and their one in the oven only mildly disturbing in Lara Mason's creation. Beautiful!