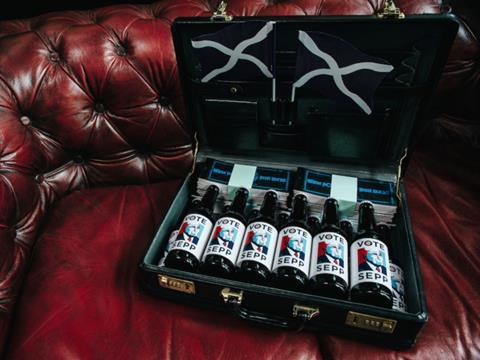 As the World Cup final looms, football fans are preparing themselves for the torturous week or so before the ball-kicking season recommences. How best to while away the minutes?

By planning another World Cup, perhaps? And with all the fuss about the allegedly dodgy 2022 Qatar jamboree, the pseudo-punks at BrewDog have spotted an opportunity.

The beery rebels have launched a brew designed to appeal to Fifa top dog Sepp Blatter, hoping that flattery will persuade the president to relocate the World Cup to the company's native Scotland.

A case of the 5% abv hibiscus with 'Vote Sepp' beer (which, in a nice touch, is served in brown envelopes in BrewDog bars) has been sent to Fifa HQ in Zurich.

Fingers crossed the ploy pays off - if it does, at least insufferably hot weather won't be a problem.