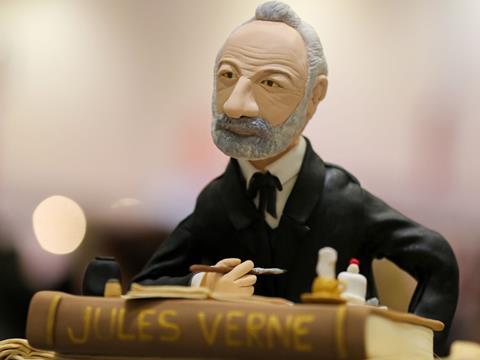 Bogof spent last weekend traipsing around London's ExCel, sniffing around the showstoppers at the Cake & Bake Show.

This year's theme was 'Around the World in 80 Cakes'. Among the creations were various deities, globes, buildings, a giant tornado apparently destroying Italy and, for some reason, absolutely loads of elephants.

The official winner was Bicky Piccy's virtuosic hot air balloon-themed cake, but Bogof's best in show was this detail - a sculpture of the actual Jules Verne, complete with wrinkles. Bravo!