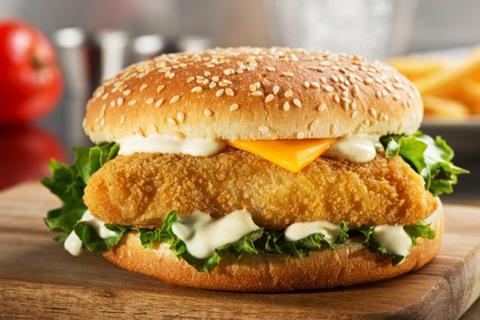 Canadian chef Paul Shufelt attracted the ire of McDonald's when he introduced the 'Effing Filet 'O Fish' to the menu of his Edmonton restaurant, Woodshed Burgers, last week.

The fish sarnie wasn't meant to be a jab at McD's fishy fave – it was named for local supplier Effing Seafood – but a cease and desist notice came anyway.

Shufelt hastily complied. Luckily he had a new product in mind anyway. Woodshed's Instagram account shortly heralded the 'NEW McEffing Fish Fillet burger *tm' which it claimed was 'basically the same as it was before'.
Thoughtfully, the post reminded customers not to confuse it with Maccy D's offering. Job done!