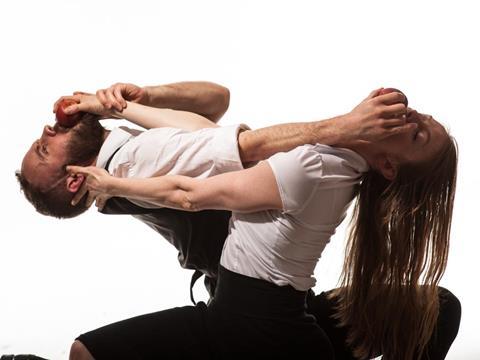 Cooking demos might allow you to smell (and even taste) the food being made, but they also lack the TV equivalent's aspirational lifestyle element and judicious editing.

Fortunately, there's a solution: dance! May Contain Food - May Contain You, a music-dance-scran production by a company called Luca Silvestrini's Protein, is coming to a village hall near you next month.

The 'immersive' cabaret-style show will consist of a duet for dancers Sonya Cullingford and Matthew Winston, with music, while the audience will be invited to help the performers bake a ginger pudding live on stage. Attendees are also invited to bring homemade dishes, and will be encouraged to share their food memories.

No, we're still not sure what to expect either, but we're told it will encourage us 'to think about the sensory, cultural and social implications of food'. Sounds fun!