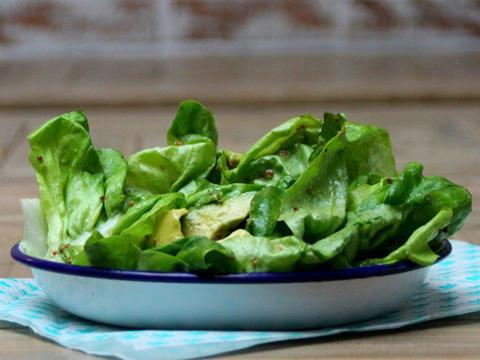 The humble side salad is in trouble, according to Deliveroo, which has been tearfully tracking its leafy green decline.

Salads were the fourth most ordered side just two years ago, but have fallen to 23rd. Other faves like corn on the cob (was fifth, now 14th) and roast potatoes (was ninth, now 21st) have fallen foul of fashionable foreign fare such as edamame beans and houmous.

But the 'Roo isn't taking this lying down. "Deliveroo believes side salads should be considered a main squeeze rather than just a side chick," claims the company's Joe Groves, bemusingly.

Anyway, it is looking to stint salad's decline by declaring 15 May as 'International Side Salad Day' - the date selected to commemorate the last time salad held a top four spot. Should ISSD be approved, supporters of the cause will get free salads on the 2019 date. Select your dressings!