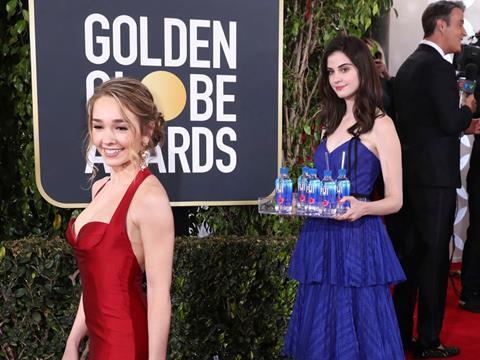 The Golden Globes kicked off luvvie awards season with a major PR win for fancy water brand Fiji.

Fiji hired model Kelleth Cuthbert to distribute its wares to red carpet-wearied celebs. But it got more than it paid for as her expert photobombing skills saw her swiftly gain an online following, with Twitter users awarding her an unofficial 'best supporting' prize.

The secret's in Cuthbert's direct gaze into the camera, apparently, with the likes of Nicole Kidman, Richard Madden and Jim Carrey among those decidedly upstaged.
A star is born.