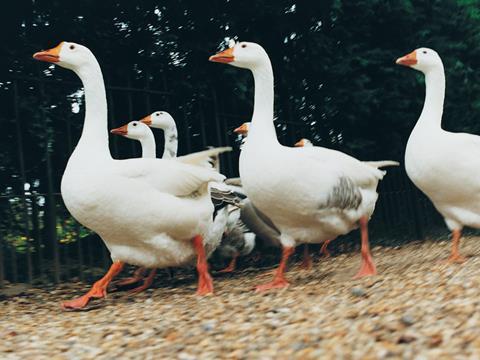 It's been a tough week for our French neighbours. As Christmas approaches, they're staring down the barrel of a foie gras shortage.

Some 80% of the French population eat foie gras festively, but a second year of avian flu outbreaks has hit bird stocks hard, and now it's a race against time to torture and kill enough geese and ducks to satisfy seasonal demand.

On top of that, a French senator has accused the nation's film industry of promoting tobacco! Nadine Grelet-Certenais reckons action should be taken to stub out smoking in the movies. Incredibly, health minister Agnès Buzyn has promised to investigate the possibility of a ban.

So, look out for more French films starring fruit & veg-eating law abiders. There'll soon be no scenes of smoking, boozing, or of any crime or 'immoral' behaviour. Except force-feeding geese, presumably.