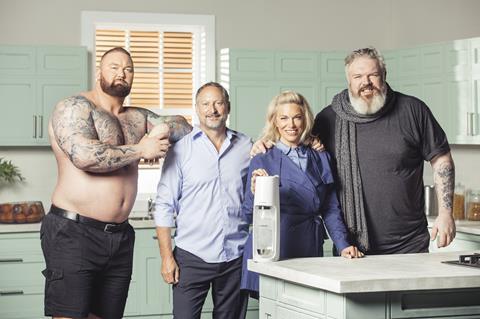 Game of Thrones is finally over. And – spoiler alert – it turned out the entire point of it was to teach nerds about the responsible disposal of drinks packaging.

Prior to the finale, SodaStream – smug as usual about its accidentally on-trend proposition – got in touch to share a promo starring GoT actors Thor Bjornsson (aka The Mountain), Hannah Waddingham (Septa) and Kristian Nairn, who played door-holding ledge Hodor.

The video played up the waste-saving nature of SodaStream bottles – but on the show itself, two disposable plastic water bottles were in plain view during a meeting of the heads of the various houses (Lannister, Stark, Hufflepuff etc) in King's Landing.

And this after an episode a couple of weeks ago that showed a modern disposable coffee cup on Daenerys Targaryen's Westeros dining table. At the time it seemed like an error, but given the water bottle business, it was clearly part of HBO's agenda to drive awareness of plastic pollution.

And you thought it was all boobs and dragons!