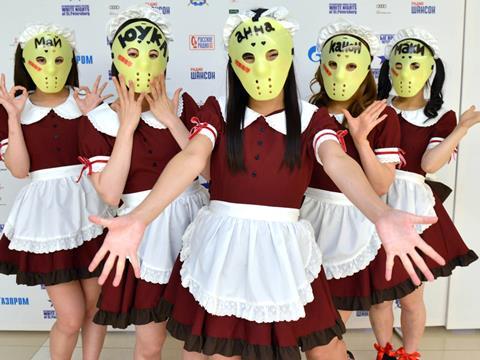 Is your chicken dinner creepy enough? If not, why not head to Japan to try out a girls' hair-flavoured version?

Yep. Japanese chicken chain Tenka Torimasu's latest dish comprises nuggets topped with seaweed, with a soy sauce and seaweed dip. No actual hair is involved, though the seaweed could be seen as an artistic homage – mermaids' hair, maybe.

The sinister snack is part of a tie-up with a terrifying, ski mask-clad Japanese girl band called Kamen Joshi, who have previously collaborated on 'sweat' and 'feet' chicken options. But which makes the orderer seem most like a pervert?