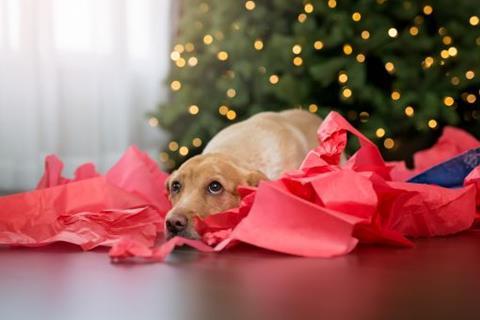 Some food and drink products lend themselves more readily to seasonal gifting than others. A bottle of whiskey always goes down well, while ice cream, say, is notoriously tricky to wrap.

Credit then to US sausage brand Jimmy Dean. Aware that a pack of bangers won't fare too well under the tree, it's launched a range of items including classics like slippers and socks, and more esoteric options like lip balm (sweet & savoury flavour) and candy canes (er, sausage flavour).

Best of all is its sausage-scented wrapping paper, giving every present – edible or not – a sausagey vibe. Dogs everywhere will be delighted.