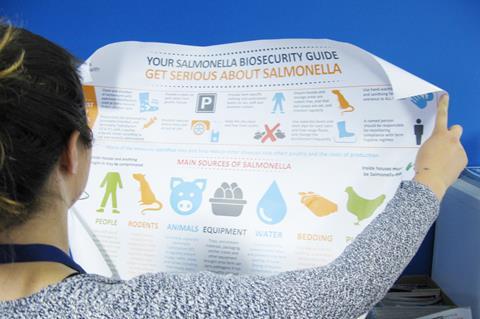 The Grocer team always welcome communications from government departments, helping us to pass on the vital stuff to you, dear readers.

So we would like to say a big thanks to the team at the Animal & Plant Health Agency, who sent us – well, a reporter who left five years ago – 'a salmonella biosecurity guide' in the form of a massive, unwieldy A1 poster.

'Use hand washing and sanitising facilities at entrance to ALL houses.' It barks. Er… OK?

We particularly enjoyed the complete absence of any context whatsoever. Thanks guys!