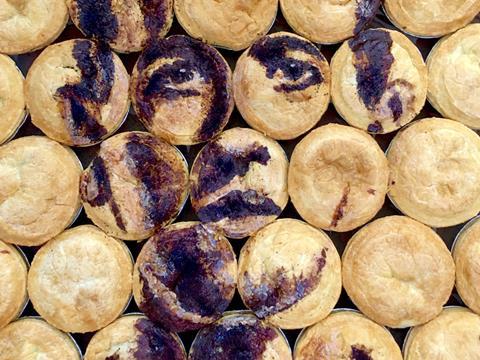 As Bogof went to press this week, Harry Kane remained a national treasure, not the long face of English disgrace - but either way the England captain now has said face on some pies.

Under commission from Pukka Pies, artist Nathan Wyburn used gravy to spatter heroic Hal's visage over 40 pies. It took four hours, but as Wyburn says: "I wanted to create a tribute to Harry Kane - and what better way to do that than to marry the two things that football fans love… Pukka Pies and Harry Kane!" Well, quite.

To celebrate, Pukka Pies is offering pie vouchers to 50 people called Harry Kane (assuming they exist) who make contact via Twitter. Let's hope the famous one isn't home to collect his yet.