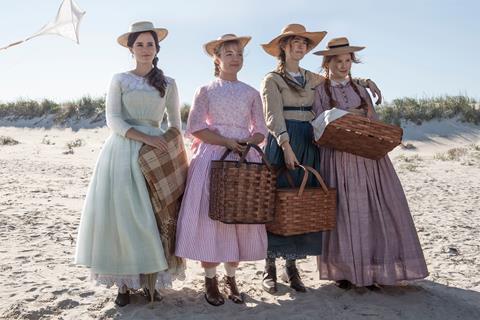 Lockdown has really focused some film fans. More than three months after its release, eagle-eyed viewers have spotted not one but two modern water bottles in Little Women, Greta Gerwig's elegantly realised film of Louisa May Alcott's 19th-century novel.

When the March girls meet Laurie, both a stainless steel drinks bottle and a regular plastic Poland Spring one can be seen, perched atop period furniture. It's a tribute to the swoonsome magnetism of Timothée Chalamet, who plays Laurie, that it's taken this long for anyone to notice.

The continuity error reflects a similar story from May last year, when someone left a takeaway coffee cup on a Winterfell Castle table in an episode of Game of Thrones. Some plastic bottles made their way on to that set, too.

Who's responsible is still a source of debate among the GoT cast – and there's no word yet on whether Laura Dern, Saoirse Ronan or another little woman is to blame for this mix-up. It's possible there are more important things going on in the world.

But it's an alarming trend, anyway. As the oceans fill up, it looks like our film and TV screens are going to home most of the clutter now.