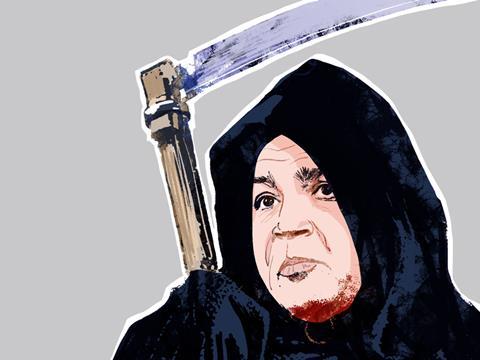 Dear colleagues … or former colleagues, by the time you read this. Shortly before they were escorted from the building (and inadvertently into the River Aire) the internal comms team suggested frequent use of words like "painful" and "regret", so here goes.
I regret to say it's quite painful being the boss. Oh, it all looks fun, what with the seven-figure package and the limo. But letting about 1,360 of Asda's valued colleagues go is both painful and regrettable.
I'm sure once you have re-established your careers on the buoyant Yorkshire retail middle managers market you will come to understand the tough, difficult but necessary decisions I have had to make.
Who could have predicted foreign-owned grocers would take market share with an unashamed focus on price? Or that customers would be turned off by dowdy stores, patronising advertising and an own-brand offer that's about as cheerful as this note?
You could, for a start. Which is why, with no small regret, I am sacking you. And these conversations are now complete.
Recently I gave a speech outlining my top leadership tips. I pointed out that leaders are born, not made - hence you getting the chop, not me. I said you need a mentor - JobCentre Plus is full of them. I noted you need to keep pace with change - so remember to set the Sky box for Bargain Hunt in case you oversleep. And most of all you need to be a people person. Hence this personalised note of thanks to all of you for the professionalism you have shown today.
And for those few of you left, look on the bright side. The canteens were painfully bad, anyway.