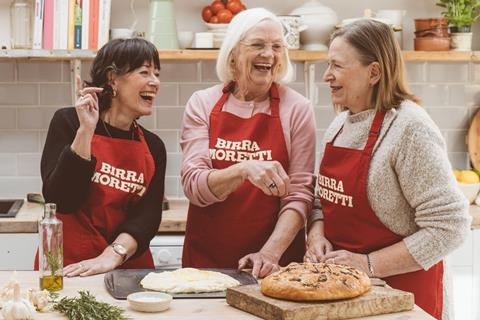 Birra Moretti is to 'deliver' experienced Italian grandmothers – or 'nonnas' – to the homes of beer drinkers. What could go wrong?

The in-no-way-ripe-for-misinterpretation initiative will see Italian grannies show up at the homes of lucky applicants to share their cooking skills (what else?). They'll prepare Italian banquets for Moretti lovers and their chums, sharing traditional recipes and passing on some top tips.

Deliver-a-Nonna is, alas, only available in Brighton and London. Head to Moretti's website to sign up – or if you live elsewhere, you can at least get some online action in the form of a few recipes. Grazie nonne!