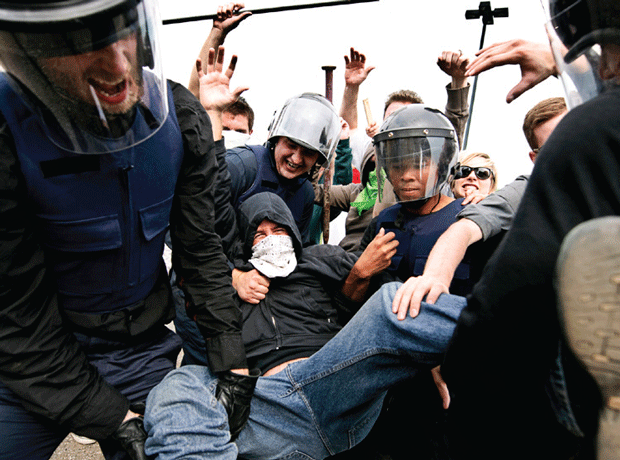 I thought I'd seen everything during my years as grocer to the rich and powerful, but this week takes the biscuit (Rich Tea 45p/100g). I'll get off the fence and suggest that Mrs May is perhaps not absolutely the most charismatic leader we have had, but the way her deadliest political foes - including some not even in her cabinet - are treating her is shocking.

Because of her personality, she doesn't have any friends, so she quite often pops round just before closing time and buys a Gordon's Gin & Schweppes (£2.70/250ml) and pours her little heart out to me.

"Pat", she said last night, "I think there's a plot." And it quickly became apparent she wasn't talking about the brownfield site in Walthamstow where most of my brassicas come from. She was referring to Messrs Johnson, Rees-Mogg and other Tory eye-swivellers. According to Mrs May, unless she can show her iron fist in Brussels (£1.45/500g) she will be yesterday's man. No, lady.

Quick as a flash I realised what this country needs is a distraction. In revolutionary France, the citizens are prepared to shed blood for liberty, fraternity and Nutella (€5.25/750g) and I was sure we could arrange some kind of uprising that Mrs May could quash with steely resolve. Well, we chewed the fat into the small hours and came up with a plan.

So if you're passing Tesco (as you more or less always are) and happen to see a bunch of scruffs fighting to the death over a cut-price jar of Marmite, don't worry. It's not Mr Lewis's lovely new staff food bank scheme, it's just a diversionary tactic. But take my advice and stand well back. Mrs May will be along with the riot police any second.