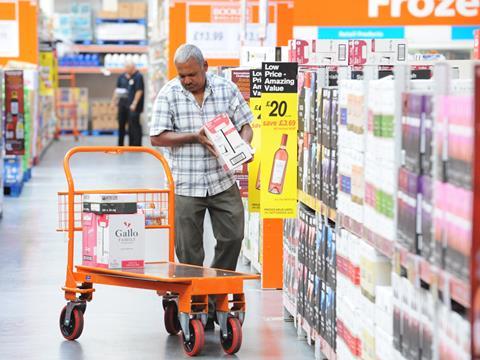 This is a cut-throat business, to be sure, and the only way to stay ahead of the game is to subscribe to learned journals such as Woman & Home (£4.30) and The Grocer (simply priceless). Admittedly I rarely get around to reading the latter (not enough pictures) but the news that Mr Lewis was getting into bed with Mr Wilson did catch my eye.

Turned out that this was not literally true, but the story was interesting all the same. The things you learn! For example, I had always imagined that Tesco would be quite a lot bigger than Booker (£3.7bn), what with it having 10 times the sales and so on. But no. This is a merger of equals, and happily there is no cause for concern for small shopkeepers like myself because while it may be true that Booker owns Budgens and Londis and Premier and Makro and quite a lot of the cash & carry market, it is in no sense a retailer.

Which is reassuring, because I've noticed that Tesco has quite a lot of retail outlets already.

Well, if you can't beat 'em, join 'em, I say. Without further ado I sent Pavlina and the Pat's Mart war chest (£8 12s 9d) round to Skipsurfers, Inc, where I source quite a lot of my ambient produce - quite why people are so fussy about keeping shellfish in the chiller I'll never know. I mean, the temperature in the sea is generally warmer than that, isn't it?

Turned out the Skipsurfers HQ had an attractive new all-plywood fascia, with a note stapled on. Mr Gonzales has unexpectedly returned to New Mexico to develop his burgeoning mural painting business at the border. I dropped him an attractive offer by text, but it turned out he's been stuck at Dallas airport since Monday. Who'd have thought he was a Somali national?