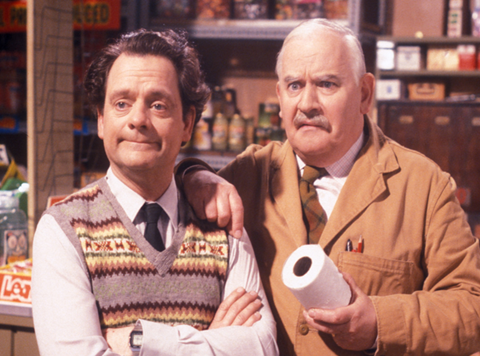 It's really unfair to say Mr Davis doesn't work hard. His team at the Department for Brexit Creek have been burning lots of midnight oil (Pat's Mart Ol' Smokey Recycled Chip Fat £8.99 £1/1l) on all those clever position papers (Andrex Classic Clean White x16 £9) this week.

It's great business for yours truly and so I've acquired a couple of assistants from the same pub car park I get my cigarettes, and they're keeping the retail lights on around the clock in the spirit of the Blitz that the Brexiteers love to evoke. I think I remember my dear old pater saying they actually turned the lights out when the Luftwaffe was depositing ordnance on them, but I have noticed Mr Davis and his friends always did have a somewhat complicated relationship with facts.

Abdul and Karima both claim to be over 16, though the only paperwork they could offer was a used bus ticket from Fez to Clacton, so I've taken them at their word. Even so, I've restricted their working hours to 12 per night, which has gone down well with all the politicians at the Department, who despite working awfully hard to abolish meddling EU diktats on things like workers' rights, are probably good people under their somewhat reptilian skin, believe you me.

I confess I was a little surprised when Mr Cable from something called the Liberal Democrats (apparently it's a political party) asked some searching questions about my new workforce. But then he's not as young as he used to be and I fobbed him off with a multibuy on Sanatogen Tonic Wine (6x75cl £35) and a Tena voucher.

So it's Open All Hours for Pat's Mart. Do you know, I've often thought they should make a TV sitcom about that. Surely there must be some comedy potential in it?
Pat Smart
Exploits of a Westminster c-store owner