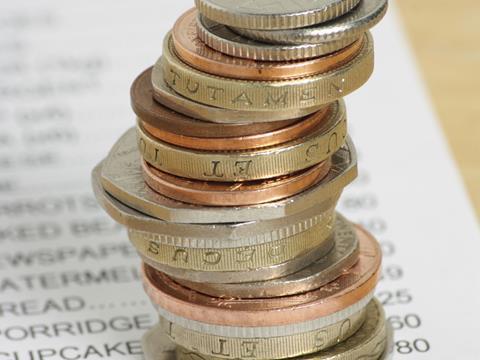 Accounting was never really my strong point, along with marketing, logistics, merchandising, stock control and retailing in general. But the numbers have always been a particular weakness since I failed my School Certificate in arithmetic. I tried to cheat by writing all the numbers from one to 100 on the back of my hand but somehow it didn't help.

So I couldn't really tell you what my Christmas like-for-likes were within a margin of error of, say, 100%. Generally, I add all the numbers together from last week's EuroMillions draw, multiply it by the number of times Mrs May mentions the colour of Brexit or just-about-managing families and divide that by insightful reports about holiday trading by BBC retail correspondents.

Using that methodology (which my auditor, who used to work for Tesco, says is entirely in line with industry practice) it's been a bumper year.

It's lovely to see the industry fighting back in these troubled times. Why, it's almost difficult to believe! Mr Coupe's grocery sales soared by a breathtaking 0.1%, while Mr Potts knocked up growth of 30 times that! Perhaps he threatened to make shoppers go to Safeway unless they left Morries with a trolleyful of pies. Or maybe it was the feelgood factor as shoppers looked forward to the resuscitation of that wonderful brand.

And how about Mr Lewis! I don't know what he's been doing but at this rate his like-for-like growth will soon be up to a tenth of Mr Leahy's!

Even I know that all of these numbers aren't comparable in any way, so thank heaven we have journalists to make definitive league tables for us. Expect to see Pat's Mart topping the tables in the Express soon! I'm sure the Brexit house journal must have someone who can count.