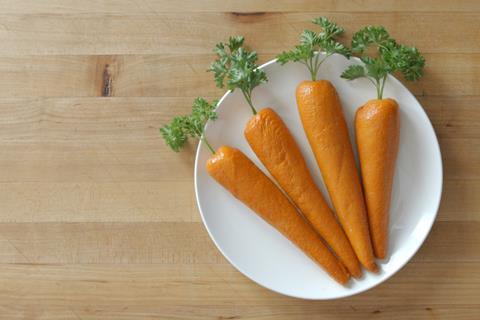 Meat producers are always whining about plant-based brands using names like 'steak' and 'burger' – but they haven't really hit back with NPD. Until now.

US fast food chain Arby's has come up with its first 'megetable': a meat product designed to look like veg, sure to delight tedious pedants everywhere.
Its grim-looking 'marrot', made from moulded and coloured turkey breast, won't be going on sale – but Arby's insists it's not a stunt.
They'll be making meat versions of veggie sausages next!