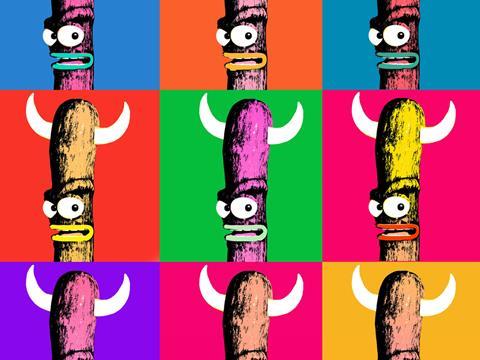 Do you like art? Do you like beef? Then you'll probably like Peperami's new exhibition! (And to be honest you probably don't need to be that much of an art lover.)

A bantz-heavy press release for Beefsy: a Study in Sausage - which is taking place on 20 & 21 October at 15 Bateman Street in London - promises a wealth of 'beefed up recreations of famous works, as well as attention-grabbing new pieces that celebrate all things beef'. In an unhygienic-sounding twist, visitors will apparently 'be invited to get hands-on with interactive artworks such as an homage to Tracey Emin's infamous unmade bed', while works from the 'Young Beefy Artists' also feature.

Instagram food pics seem to have inspired the show. "The world is suffering from an over-exposure to pathetic pictures of lentil lunches, noted 'Beefsy', angrily. "I don't give a flying SAUSAGE about your avocado atrocity!"

It's free to get in and there are samples on which to chow down. Not one for the vegetarians, perhaps.