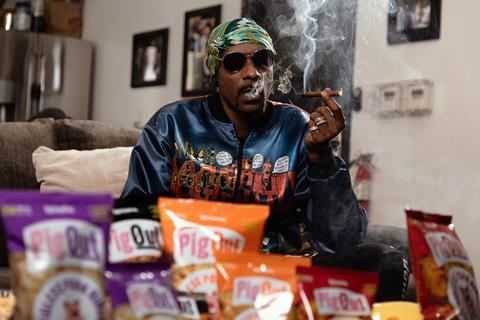 Rapper Snoop Dogg is almost as well-known for his enjoyment of 'jazz cigarettes' as he is for his music.

Apparently, dooby inhalement can lead to something called 'the munchies' – an irresistible urge to snack. So animal-loving Dogg has teamed up with plant-based snack maker Outstanding Foods. He's selling the "guilt-free" PigOut Pigless Pork Rinds snacks on his website. Ten per cent of sales will go to his children's charity.

"I'm excited to partner with the Outstanding Foods team," the rapper said. "They got some great snacks coming out, including the PigOut munchies.

"Wait until you see what else we got up our sleeves, ya dig." Mysterious!