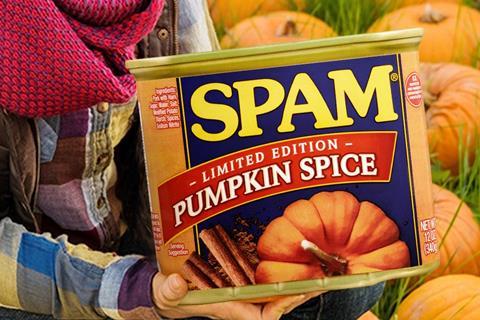 For basic millennials, the rollout of Starbucks' pumpkin spice latte has become the universal signifier of autumn's arrival.

So kudos to Spam, which is looking to make cooked pork in a can more appealing to the kids with its own pumpkin spice variant.

Perhaps in a satirical take on Donald Trump's ascendancy to president, the gelatinous orangey meat product started off as a joke (on the brand's Facebook page) but has now become a grim reality – but only in the US. For now.

Might be useful at Halloween, we suppose.