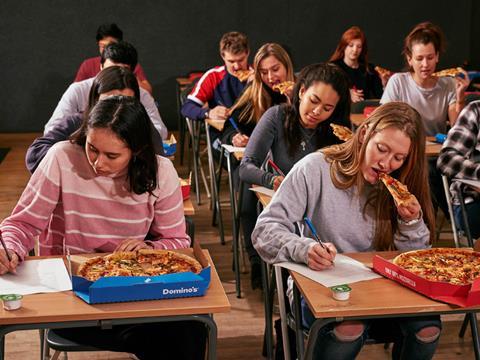 Here's a story we missed in the pre-Christmas rush – even though our nation's future prosperity may depend on it! Sorry.

Domino's has developed a way to beat the Brexit brain-drain, shoring up the skills of our students with a brain food pizza. As January exams approach, it has teamed up with a nutritionist to launch a limited-edition brain booster. As if students needed an excuse to order pizza.

Anchovies provide crucial mental development-friendly omega-3. Chicken supplies neurotransmitters to fight anxiety, while peppers, onions, olives, mushrooms, sweetcorn and jalapeños all aid various brain-friendly minerals. Sage and rosemary help memory, too. So – pepperoni aside – that's 'basically all toppings'.

The pizza is available at Domino's in Durham – or online nationwide, for students smart enough to enter the correct code (clue: it's BRAINFOOD1).