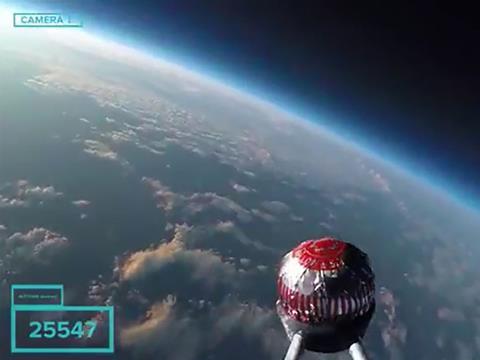 The Glasgow Science Centre last week sent 'Terry' - a Tunnock's Teacake - into space.

An 'astronaut training programme', which saw teacakes face extreme heat and cold, vacuums and high g-forces, had suggested the treats were unsuitable for such travel. But the Scots set up mission control in Houston (in Renfrewshire) anyway, attaching Tel to a weather balloon and sending him up 121,000 ft to the edge of space and back.

And he survived! Maybe now we'll see Scottish astronauts.